Medicine Cabinet Makeover

with Julie Margo
Friday July 20th 7-9pm
Summer Special! $10 or bring a friend and its $5 each


You can also contact us to schedule a class at your location!


Are you ready to be empowered to revamp your famliy's options when it comes to healthcare solutions?

Would you like to use natural products that work with your body to support overall wellness?

Instead of products that focus on treating -or masking- the symptoms of illness?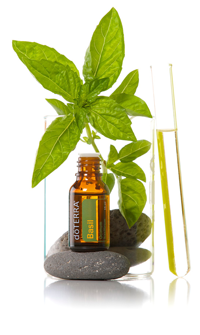 What if these natural products worked faster, better and with less cost?
Join us as we learn what essential oils are, how to use them, and how they can literally transform your experience of health and wellbeing. You have a CHOICE in how you take care of your health and the health of your family. You can choose to empower yourself to take healthy actions with dōTERRA essential oils. Connect with those you love as you apply the oils and help yourselves by building your natural immunity.
dōTERRA, is derived from Latin and means "Gift of the Earth."
dōTERRA Certified Pure Therapeutic Grade (CPTG TM) essential oils represent the safest, purest, and most beneficial essential oils available in the world today. They are gently and skillfully distilled from plants that have been patiently harvested at the perfect moment by experienced growers from around the world for ideal extract composition and efficacy. Experienced essential oil users will immediately recognize doTERRA's superior quality standard for naturally safe, purely effective therapeutic-grade essential oils.
Come out and experience the infinite ways that dōTERRA's Certified Pure Therapeutic Grade essential oils can help you to help your family. If you would like to take a peek before the class visit dōTERRA here.
What are Essential oils?
Essential oils are natural aromatic compounds found in the seeds, bark, stems, roots, flowers, and other parts of plants. They can be both beautifully and powerfully fragrant. If you have ever enjoyed the gift of a rose, a walk by a field of lavender, or the smell of fresh cut mint, you have experienced the aromatic qualities of essential oils. In addition to giving plants their distinctive smells, essential oils provide plants with protection against predators and disease and play a roll in plant pollination.